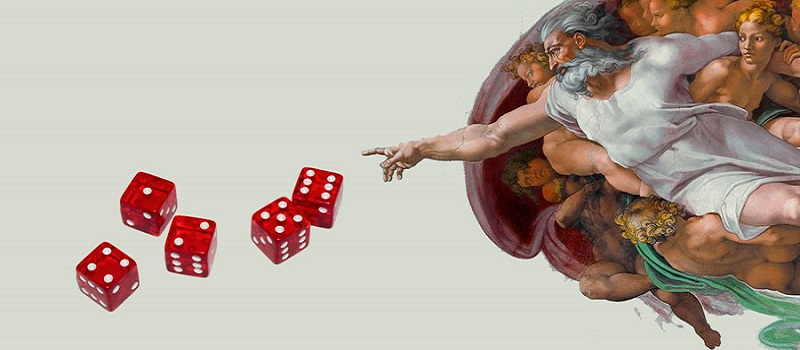 PLEASE READ THIS FIRST: Esther 3-4
What do you sense the Lord saying to you in this passage?

"The lot was cast in the presence of Haman to select a day and month." (Esther 3:7)
The hope of Jesus is the Story behind this story.
But God is nowhere mentioned in this story, not even by Mordecai or Esther.
Mordecai vaguely hints at "relief and deliverance for the Jews" (Esther 4:14).
And he also sees Esther's position as having timely significance (4:14).
Like this story, our stories also can seem void of God.
Things seem to happen at random, without any purpose or direction.
But faith sees the hand of God at work behind the scenes.
Evil is running rampant, but God's hand is still in charge.
He does not stop evil, but he does steer it against its will.
I struggle with why things happen the way they do, and wish God intervened more.
But I cannot accept that God is helpless, and that we are on a doomed ride.
Humans cast the lots for evil purposes, but God determines their outcome for good.
Esther was forced into the king's harem, but God can use that for better goals.
We are not victims of pur chance; God steers history towards Jesus and hope.
PRAYER
Lord, I trust that one day we will see the plot that holds all the words and sentences and chapters of this story together. I'm not leaving the future to chance, I will leave it to you!