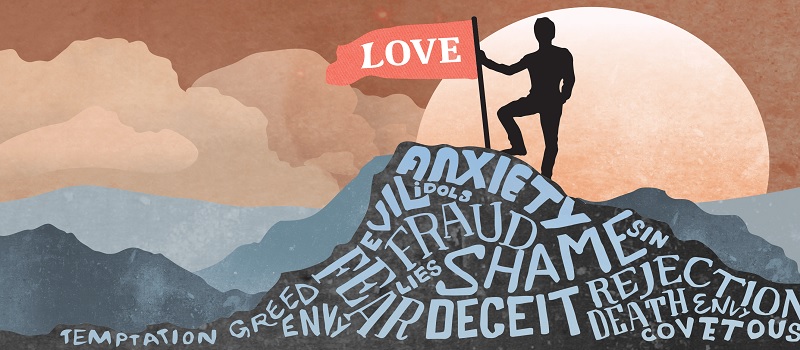 PLEASE READ THIS FIRST: Daniel 7-8
What do you sense the Lord saying to you in this passage?

"Before me was one like a son of man, coming with the clouds of heaven… He was given authority, glory and sovereign power; all nations and peoples of every language worshiped him." (Daniel 7:13-14)
This is only a small part of Daniel's visions of beasts, rams and goats.
But it is the part that Daniel needs to hang on to, even if much of it is unclear it him.
The creatures in the vision represent evil rulers, each one worse than before.
The final beast in each vision is the culmination of evil, and will rule a long time.
But as bad and hard as it gets, know that it is not forever.
"(The evil creature) will be destroyed, but not by human power." (Daniel 8:25)
As Jesus followers we see Jesus as the son of man who receives authority (Matthew 28:18).
He defeats the evil power, not by human force but by the power of God's gracious love.
Just a 'son of man' (human) using love against the power of evil – is this really God's way?
The cross shows us that this is how the kingdom is established, and evil defeated.
We are invited into this kingdom power too (Daniel 7:18), to reign in the power of love.
By responding with grace, mercy, peace and love, we defeat evil with Jesus.
Not by might, not by power, but by God's Spirit… of love, joy peace, etc.!
PRAYER
Lord, your Way of love seems weak, but it possesses divine power for overcoming evil. Help me to follow your Way through this dark world, overcoming evil with you until the day of your return!