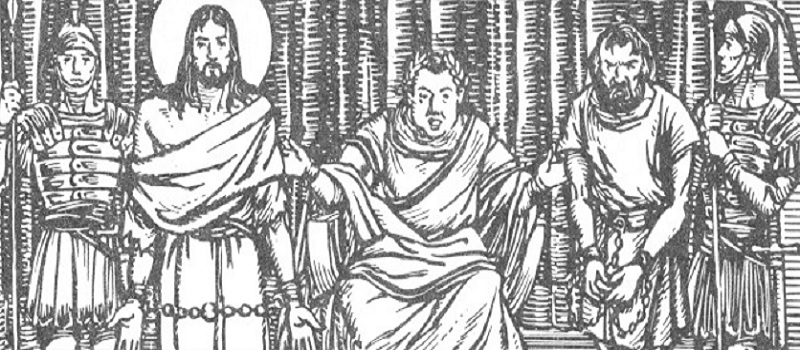 What do you sense the Lord saying to you in this passage?

"He has done nothing to deserve death." (Luke 23:25)
Forget the church, and christians, and religion, and church history for a moment.
Just focus on Jesus and ask yourself, 'what can we say against him?'
Pilate concluded that Jesus had done nothing to deserve death (v.15).
I would make that even stronger: what he did deserved life!
I feel bad that church and christianity have reflected so poorly on Jesus.
It makes sense to me that many people reject God and Jesus because of our failure.
But this is a poor reflection on human nature, not on Jesus.
Like Barabbas, we are a seriously flawed bunch, even the very best of us.
And yet we are quick to exonerate ourselves, while critiquing Jesus.
Jesus stands in stark contrast to Barabbas, but also to us (including christians).
Our world needs more Jesus, not more church or christianity.
If you are disillusioned by the church, please focus on Jesus!
And if you are a christian, please focus on Jesus.
May we release more Jesus – not Barabbas – into the world!
PRAYER
Lord, we foolishly crucify all that you represent while we unleash our depravity into the world. Help me to put to death the Barabbas life in me, that your life may take over!