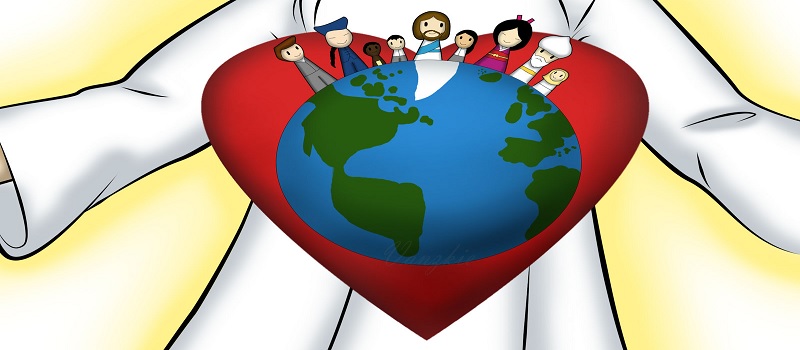 PLEASE READ THIS FIRST: Mark 8:1-10
What do you sense the Lord saying to you in this passage?

"I have compassion for these people." (Mark 8:2)
Jesus is working in the Decapolis, ten cities east of the Jordan.
It is modern day area of Jordan, Syria and the Golan Heights.
The citizens were mostly Semitic (Canaanites) or Greek and Roman.
In modern terms, Jesus was a Jew working with Palestinians and other non Jews.
This story shows us the blessing of Abraham extending to the nations.
"All peoples on earth will be blessed through you." (Genesis 12:3)
Paul calls this promise "the gospel in advance" (Galatians 3:8) for the Gentiles.
In other words, God's compassion through Jesus is for all people.
Jesus still looks out on people other than his own followers with compassion
Jesus moves and works among people of all races, cultures, religions and lifestyles.
He does not vet them first, to see whether they measure up or properly believe.
He 'turns on the taps' of God's generosity, with leftovers to spare.
As followers of Jesus, we need to experience the extent of God's compassion.
Not only for sinners like us, but for sinners like everyone else too.
PRAYER
Lord, your compassion goes way beyond our own. Forgive us for putting up walls where you take them down. May sinners experience grace through us, so that they too can repent and believe and follow you.