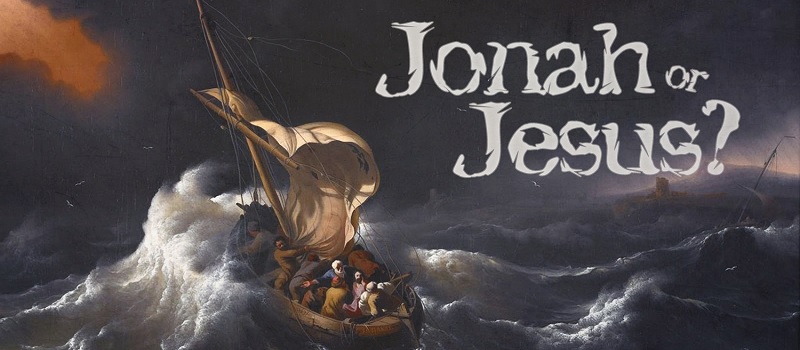 What do you sense the Lord saying to you in this passage?

"What kind of man is this? Even the winds and the waves obey him!" (Matthew 8:27)
For the first time I've seen the connection between this story and Jonah.
The disciples come to Jesus: "Lord, save us! We're going to drown!" (Matthew 8:25)
The sailors come to Jonah: "How can you sleep? Get up and call on your god!
Maybe he will take notice of us so that we will not perish." (Jonah 1:6)
The disciples thought of Jesus like the sailors thought of Jonah
A holy man, close to God, who could get God to act on his behalf.
They had faith in Jesus as a holy man, but not as God's messiah.
This story seems to be saying "something greater than Jonah is here." (Matthew 12:41)
Jesus does not need to be thrown into the sea, he just commands the storm to stop.
Again and again the disciples realize that Jesus is more than just another prophet.
After his death, resurrection and ascension, it dawned on them that he was 'God with us'.
A man like us, yet not a man like us, connected to God in a way no one else is.
This is how I experience Jesus: truly human, yet more than just human.
Jesus shows me that God has taken notice of us, so that we will not perish!
PRAYER
Lord, I am still afraid, my faith is still little, but I cling to you as someone to save us, to calm the storm so that we will not perish. This is the kind of man you are!