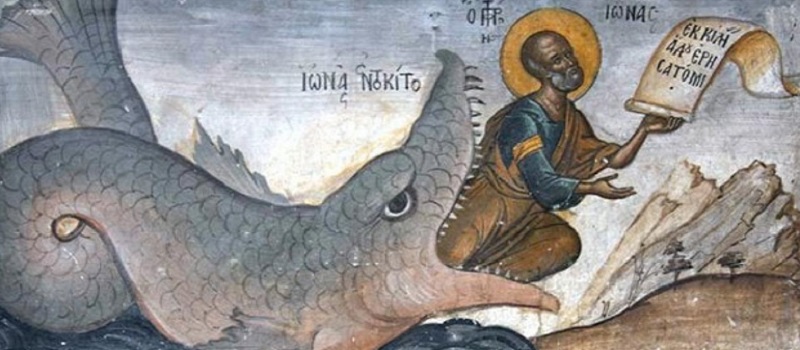 PLEASE READ THIS FIRST: Jonah 1-2
What do you sense the Lord saying to you in this passage?

"I worship the Lord, the God of heaven." (Jonah 1:9)
In this story, the Spirit challenges God's people about their 'worship'.
Jonah says he worships the Lord… so why is he running away (1:10)?
To worship is not just singing songs or just going to or belonging to a church.
It is to love, honour, trust and serve the God you say you worship.
God chose Israel to be a blessing to the nations (Genesis 12:1-3).
They loved being chosen, but did they love what they were chosen to do?
"I worship the Lord" say many Christians, yet do we run from the Lord's calling?
As we find ourselves caught in the storms of life, we are asleep?
Is the institutional church today any different from Israel in that day?
Jonah's hollow worship eventually led him into the depths, into 'exile' in a whale.
Israel also went into exile for not fulfilling its mission to the nations.
Many churches today would boldly say "we worship the Lord"… as they run away.
Nineveh today needs to hear and experience the Lord's message of grace.
Jesus is sending us to Nineveh; which way are we heading?
PRAYER
Lord, Jonah needed a crisis to come to his senses. Is our current church crisis our own version of a whale, showing us how we're going in the wrong direction?