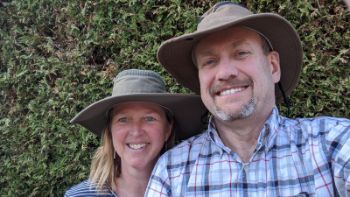 Today is DAY 4 (May 6).
It is hard to imagine a flash flood in the desert.
I've had only a few flash floods (sudden crises) in my life.
But I have had the experience of being stuck in the mud.
Right now it feels as if I am slogging through this virus lockdown.
I can rationalize my way forward, but I am not feeling it.
I am quickly tired, and it is hard to motivate myself to do the next task.
Or even to know what the next task is.
I don't hear the roar of the flood coming, but I am feeling stuck.
In times like these the Psalms do express well the cry of the heart.
'Lord, I am stuck, I need help, set me up on a rock!'
The video gave me images to picture when I read psalms like these.
"My help comes from the Lord, the maker of heaven and earth!" (Psalm 121:2)
For more information about this virtual tour, click here.