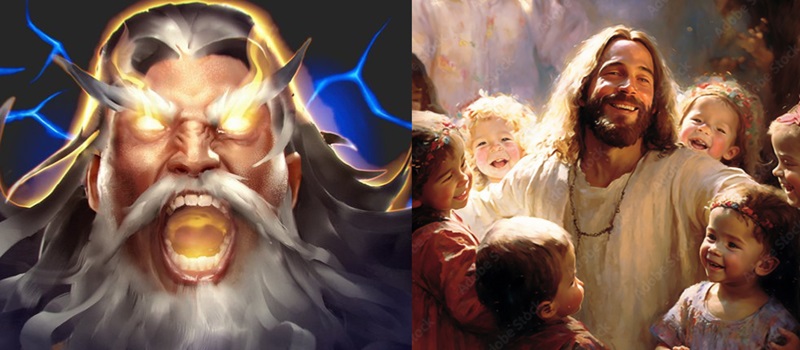 What do you sense the Lord saying to you in this passage?

"Today we have seen that a person can live even if God speaks with them." (Deuteronomy 5:24)
For people in ancient times, the gods were not friendly but fierce powers to be appeased.
They saw the gods as powerful – like fire – in a negative way.
The God of Moses is powerful too and speaks out of fire (5:25-26), out of burning love!
This God desires loving fear, not cowering fear – a loving bond with them and their children.
"Love the Lord your God with all your heart and with all your soul and with all your strength." (6:5)
Moses's warnings about forgetting and disobeying God are motivated by love, not fear.
God – the only God there is – longs to bless them and keep them from cowering fear.
God wants to live among them, and to talk with them in a positive way, as a friend.
"The Lord would speak to Moses face to face, as one speaks to a friend." (Exodus 33:11)
Jesus comes to us as God with us, the friendly face of God calling us home.
His warnings are not to keep his disciples cowering, afraid of God's burning anger.
He wants us to know that God loves us, and for us to being loving to God others!
This is what the Law is all about – it is the Law of God, the Law of Love (Matthew 22:34-40).
Is God for you a burning fire to fear or a loving friend that wants a relationship with you?
PRAYER
Lord, thank you for revealing God's friendly face and voice, for allowing me to live without fear, without condemnation. Why would anyone want to serve any other kind of god?