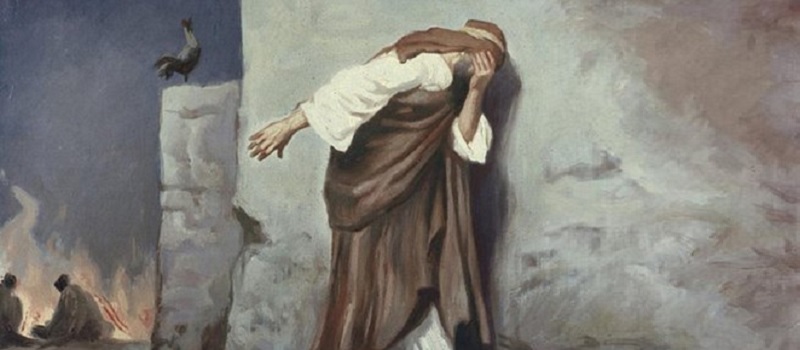 What do you sense the Lord saying to you in this passage?

"'I will never disown you.' And all the other disciples said the same." (Matthew 26:35)
I am humbled when I read these words, as I think of similar boasts I have made.
'I would never do this' or 'I will always believe this' or 'I know the truth!'
Peter is known for his boastful bravado, but all the disciples are the same.
In our stronger moments, we feel we can take on the world, that we really know what is what.
I am not over 50 years old, and that boastful bravado is failing.
Though my spirit is willing, my flesh is weak, and so is my mind.
What I thought I knew with absolute certainty, I now wonder about.
It is hard to be critical of others now; if I was in their shoes, would I be different?
Would I have been like Peter and all the other disciples… 'who, not me!"
I now admit that my faith is weak, my understanding is limited.
My confidence is not in the strength of my faith, but in my hope in Jesus.
I am confident that Jesus will not fall away on account of me, he will not disown me.
Or better, I desperately count on this to be true, because it is my only hope.
He has died with me, and for me, and he will never disown me… despite my weaknness.
PRAYER
Lord, humble me enough to despair of my own strength and goodness, but not to the point of despairing to your strength and goodness. You will never disown me!