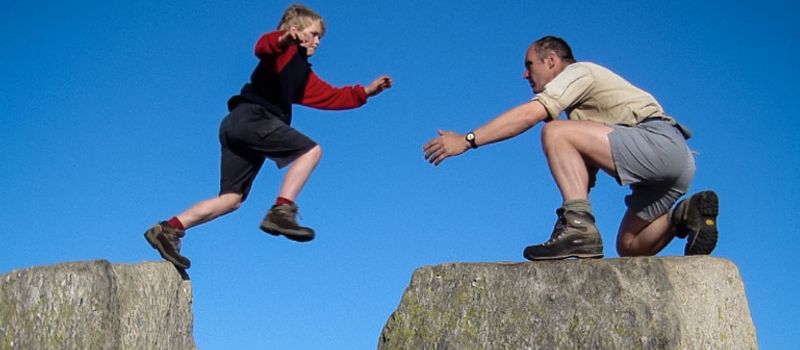 PLEASE READ THIS FIRST: Psalm 25
What do you sense the Lord saying to you in this passage?

"In you, Lord my God, I put my trust." (Psalm 25:1)
David is pleading for God's help BECAUSE he trusts God.
He is reaching out to God over the gap, jumping into his arms.
He's taking a chance, will God catch him, will God help him?
"No one who hopes in you will ever be put to shame." (Psalm 25:3)
Belief, faith, trust, confidence – all these words mean the same thing.
It means rejecting my fear and trusting my Father, even if its uncertain.
There are things happening right now that are making each day uncertain.
Do I trust that God is with me in this, that God will guide, or catch me?
This is where faith is, not just in reciting a creed or professing my faith.
I believe in my head that God is at work in my life for good.
I believe in my head that God will not abandon me, even if I struggle.
But will I believe it with my heart, with my life, with my words, with my actions?
God is good, reliable, wise… more than anyone else God deserves my trust!
Today again I jump into the unknown, trusting that God's hands will be there to catch me.
PRAYER
Lord, I believe in my head, but I need help trusting in my heart. I choose to jump towards you, I'm trusting You to catch me.