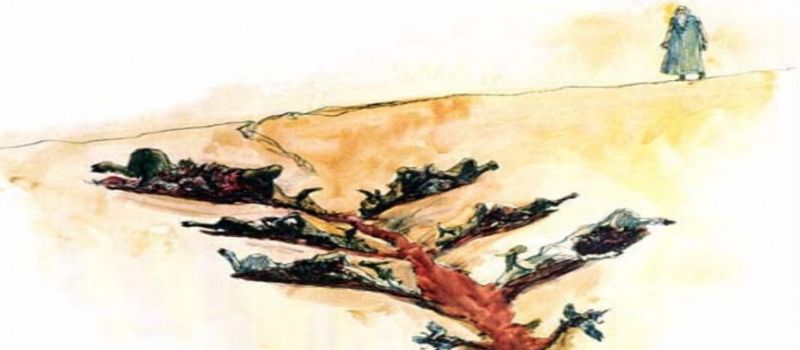 What do you sense the Lord saying to you in this passage?

"A smoking firepot with a blazing torch appeared and passed between the pieces." (Genesis 15:17)
In the ancient near east, a covenant signified the seriousness of the vows made.
Animals were cut in half, and covenant-makers walked between them, through the blood.
In this way, they declared, 'may I be cut in half (die) if I do not keep my promises!'
But notice here that Abram does not walk between the pieces… the 'firepot' is God.
The message is that God is passing through the pieces, this is God's covenant promise.
Most covenants are two-way covenants, with promises on both sides, but not this one!
God commits to suffering and dying if the covenant does not work.
God is not the covenant-breaker, we are… but God promises to die.
Abraham shows his lack of covenant trust through his scheme with Hagar and Ishmael.
God does not abandon Abraham, nor does he abandon Hagar and Ishmael – God sees us all!
Through Jesus he keeps his promise and dies for all of Abraham's children, all humanity!
Jesus is condemned, his blood is shed, and sin is punished – our sin!
The basis of our relationship with God is not our faithfulness but God's.
Even if I blow it, God has us covered; God passes through death so I don't have to.
PRAYER
Lord, thank you that my hope does not lie in my being right, because I can't. Thank you for passing through death for me, that I might live with you!