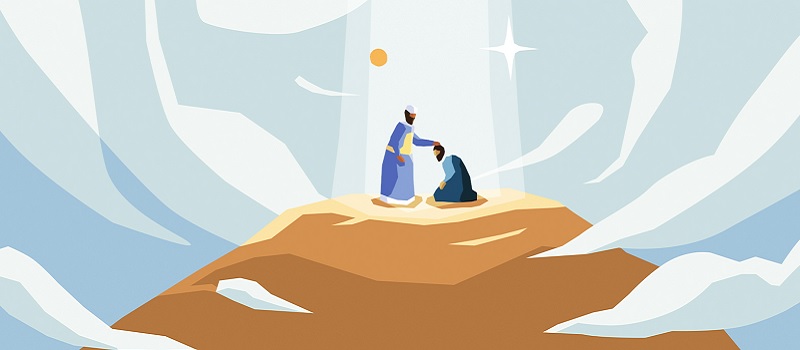 What do you sense the Lord saying to you in this passage?

"Then Melchizedek king of Salem brought out bread and wine." (Genesis 14:18)
Who is this priestly king, who rules over (Jeru)Salem (or 'king of peace')?
Who is this Melchizedek, whose name means 'righteous king'?
Who is this mysterious man who brings our bread and wine, and receives the tithe?
"Without father or mother, without genealogy, without beginning of days or end of life, resembling the Son of God, he remains a priest forever." (Hebrews 7:3)
Because nothing is known about him past or present, he is seen as a forever priest.
David himself saw the messiah as "a priest forever, in the order of Melchizedek." (Psalm 110:4)
Whoever he was, Abraham sees God in him, and recognizes God's blessing (Genesis 12:1-3).
He honours this righteous king of peace with a tithe, a gift worthy of God!
Jesus comes to us this way, and blesses us with grace (bread and wine) and peace.
He remains a faithful and forever priest, whatever is going on, to continue blessing us.
He is with us in our battles, in our victories and our defeats… always, to the end!
He may come through a close friend or a complete stranger, but Jesus will be in them.
Look for Jesus in the people who bless and help you today – and honour Jesus through them!
PRAYER
Lord, you still show up for us today, through people we meet. Help me to notice these grace and peace blessers, and see in them that you remain my priest forever!