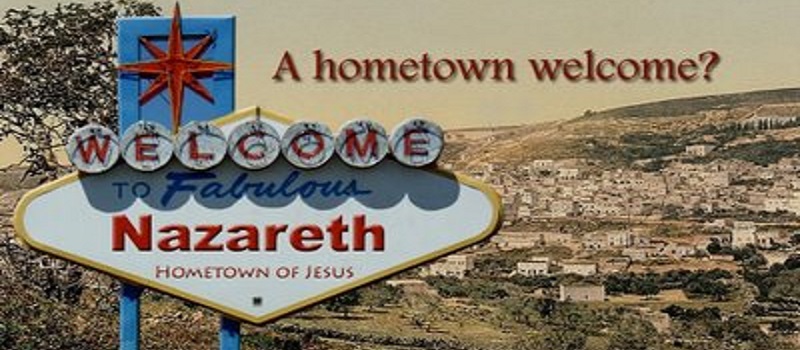 What do you sense the Lord saying to you in this passage?

"He did not do many miracles there because of their lack of faith." (Matthew 13:58)
The people from his hometown could sense the wisdom of what he said.
They also saw the powerful way he dealt with sickness and suffering.
But they just could not get past his ordinariness, that he was just one of them.
Something great could not come from Nazareth, so obviously Jesus was not great.
For me the wisdom of Jesus is what convinces me of his greatness.
And when that wisdom is embraced and followed, I've seen lives miraculously changed.
Granted, I've also seen christians, churches and christianity be less than great.
But my faith needs to be in Jesus, not in his followers; be amazed by him!
I have to admit my lack of faith in him, and my not seeing his miraculous powers.
I have struggled to see the miracle of Jesus actually happening in my 'hometown'.
By 'hometown' I mean church as I've experienced it, what I call churchianity.
I've reached a point where I don't believe anything great can come from the church.
My problem is not my lack of faith in church; it is lack of faith in Jesus.
Trust Jesus, he can even do amazing things in my 'hometown'!
PRAYER
Lord, forgive me for letting my experience of 'hometown' keep me from trusting in your wisdom and power. Help me to see the amazing things you are doing!