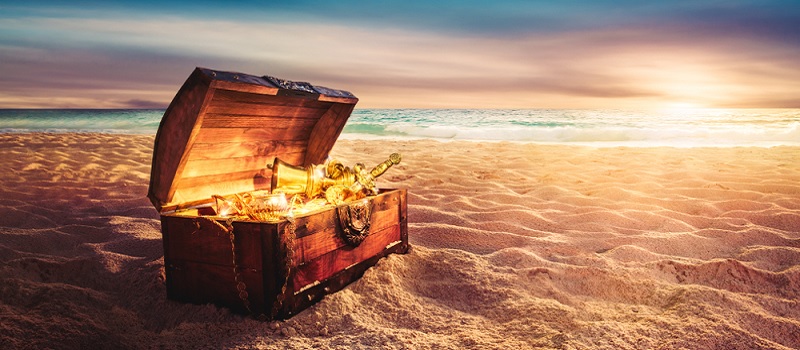 What do you sense the Lord saying to you in this passage?

"The kingdom of heaven is like treasure hidden in a field." (Matthew 14:44)
Jesus is making God's world 'very good' again, and that is good news.
Our world is a dominion of darkness, and not a kingdom of light.
Watching the news can get depressing, when we hear of so much violence and misery.
Yet everything seems dark, Jesus steps out as a light of hope and love.
Someone that refuses to play the world's game of 'give as good as you get'.
Someone that sees people as God's much-loved children, and loves them to death!
Someone that models compassion and mercy, and invites us to join him in it.
This kind of a gracious love is a treasure, or a pearl of great value.
Yet it remains buried, hidden by the overwhelming dirt of self interest.
Jesus is looking for treasure hunters, those who will dig out the goodness.
Those who will join him in caring, serving, sharing, forgiving, helping, healing.
What would the news be like if more people joined in on this activity?
The treasure is there, waiting to be revealed – will you dig for it?
The pearl is there, waiting to be surfaced – will you dive for it?
PRAYER
Lord, our world needs more of this treasure. Help me to do what I can to find and to share this treasure with others.