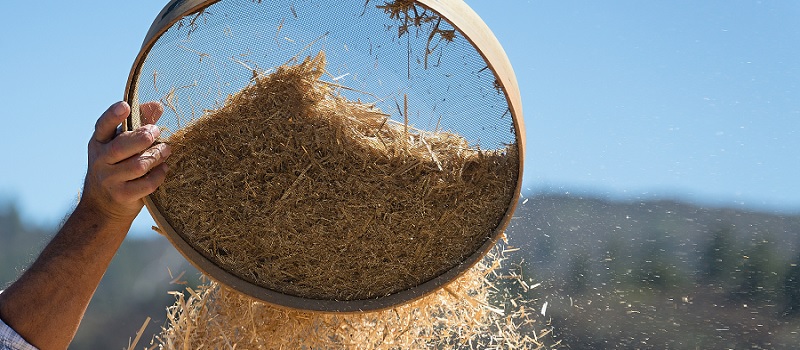 PLEASE READ THIS FIRST: Amos 9
What do you sense the Lord saying to you in this passage?

"I will shake the people of Israel as grain is shaken in a sieve…" (Amos 9:9)
Amos predicts a time of shaking, when the wheat will be separated from the chaff.
To keep the good, and to remove the bad, to purify the harvest of grain.
This process of purification is a common theme in the bible.
The refiners fire, sheep and goats, wheat and the weeds, pruning vines.
God doesn't want to 'shake' the people, but the chaff and pebbles make it necessary.
"And not a pebble will reach the ground." (Amos 9:9)
Because God works with all people, giving all people a chance, there are pebbles.
The pebbles represent hardened hearts that refuse to repent.
They live selfishly and cruelly, and assume they'll never get caught (Amos 9:10).
Times of shaking are not pleasant, but God will help the grain 'reach the ground'.
That is, the meek will inherit the earth, the pebbles and chaff will not (Mathew 5:5).
Amos is encouraging the humble and faithful that they will one day be established.
God will plant his children "in their own land, never again to be uprooted." (9:15).
Jesus assures me that one day evil will be filtered out, and only goodness will remain.
PRAYER
Lord, I long for goodness to flourish for all people and evil to be sifted out and ended. I am encouraged that this day is coming, but please help us when life gets shaken up.