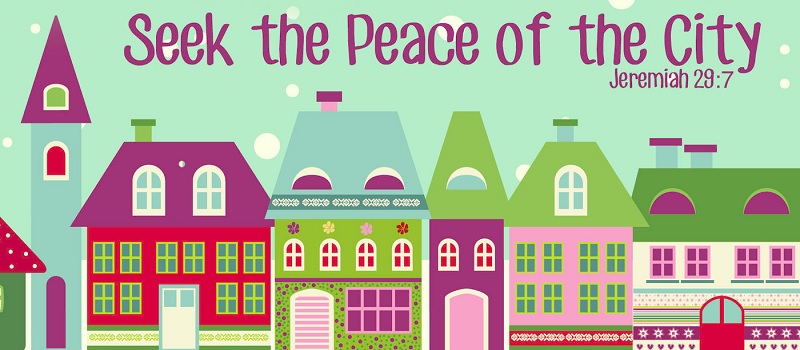 What do you sense the Lord saying to you in this passage?

"Seek the peace and prosperity of the city to which I have carried you." (Jeremiah 29:7)
Jeremiah is asking the people to stop fighting their exile in Babylon.
Resistance is futile, rather humbly serve the people you live among.
As Jesus followers, we are also exiles in the world (1 Peter 2:11).
But we are not to organize a rebellion, nor hide in our holy huddles.
We are called to live in the world, but not to live like the world.
We are urged to bring God's grace, mercy and peace wherever we go.
We are called to seek the peace and prosperity of our communities.
To "live such good lives" (1 Peter 2:12) that those who do not follow Jesus notice.
As we seek first God's kingdom and righteousness, the Lord will provide what we need.
God's plans are not just for ME; God is bringing hope and a future to all.
But they cannot know about it, or experience it, unless we show them.
Jesus sent his disciples to different towns to bring His peace (Luke 10:1,5).
Jesus has sent us where we are too, to seek the blessing of our neighbours.
Am I living for myself, or huddling in my church, or blessing my community for Jesus?
PRAYER
Lord, every person I meet today is someone that you have plans for too. Help me to join you in caring about them, and somehow seeking their peace and prosperity.