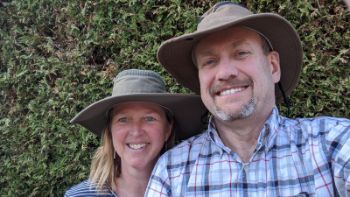 Today is DAY 11 (May 13).
We are the temple of God, where He welcomes the sacrifice of love.
Everyone of us is a living stone, everyone of us has a place in His temple.
Love, peace and grace are the mortar that holds a church together.
I recall once a church in a bitter legal battle for the church building.
How ironic, their fighting was tearing down the only building God was interested in.
Buildings can be helpful tools for accomplishing the mission of the church.
But often the members become the tools needed to maintain the building, the new mission.
God isn't impressed by our buildings, no matter how nice them are.
If the early church could survive without buildings, can we?
Is this COVID-19 situation challenging the way we think about church and buildings?
COVID-19 cannot stop us from loving each other, and this is what makes God's temple.
Just some random thoughts ion today's session.
For more information about this virtual tour, click here.