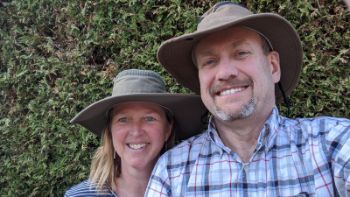 Today is DAY 6 (May 8).
The image of the straight paths along the 'green' slopes is striking.
I agree, those slopes are not very green afterall.
But it is the food they need, and the shepherd is taking care of them.
This pandemic season certainly feels like those barely green slopes.
But we have more than enough; and best of all, we have the shepherd.
Now is not the time to focus on what we do not have, or cannot do.
Now is the time to appreciate what we have, and to stay focused on the shepherd.
He will lead us through this valley (and not leave us there).
Watching this session changed my understanding, and appreciation, of Psalm 23.
For more information about this virtual tour, click here.