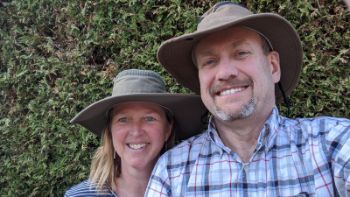 Today is DAY 3 (May 5).
I didn't realize how barren and lifeless the wilderness was.
How can those trees survive such a barren wasteland?
And yet they become lessons for life in this world.
The rottem tree for shade and the acacia with roots reaching to the river.
The tamarisk planted in faith and the arar tree that deceives with empty fruit.
I've been reflecting on how God is revealed in creation.
This pandemic is leading many people to discover the outdoors again.
That is a good thing, because it brings us closer to our Creator.
He is always with us, but perhaps our walls are barriers to experiencing God.
If I look outside at the grass, or the trees, or the birds, what can I learn?
Is there a life lesson right in front of me, and I am not seeing it?
Do you see any life lessons around you, in the things of nature?
For more information about this virtual tour, click here.