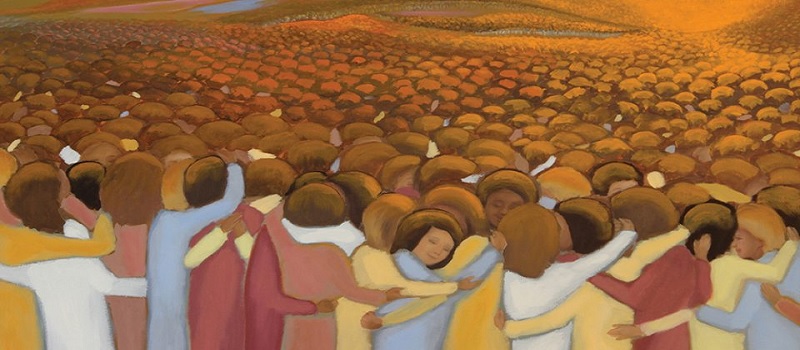 PLEASE READ THIS FIRST: John 14:1-4
What do you sense the Lord saying to you in this passage?

"My Father's house has many rooms…" (John 14:2)
These words have fed into the idea that we are not at home in this world.
Our ultimate destination, so the idea goes, is in heaven, the Father's house.
This does not fit with what the rest of scripture conveys.
We were made to be at home with God in this world (Genesis 1-3).
At the end of times, God's dwelling place will come down to earth (Revelation 21:1-4).
And until then, God and Jesus dwell in the hearts of believers (John 14:23).
It helps to see 'my Father's house' as another expression for 'the kingdom of God'.
It also helps to see 'my Father's house' as the family (household) of God.
God's kingdom, God's family, God's house – the emphasis is on relationship!
The kingdom of God is when humans are at home with God and each other in this world.
Jesus is currently with the Father, working behind the scenes to restore the kingdom.
As we wait, we also work with Jesus to restore God's kingdom family and home.
Since there is plenty of room, we want to help others experience it as well!
Like Jesus we encourage others not be be troubled, that there's room for them too!
PRAYER
Lord, this world may not feel like home yet, but you are working on that! Help me to trust you, and work with you in helping others find their home with you!