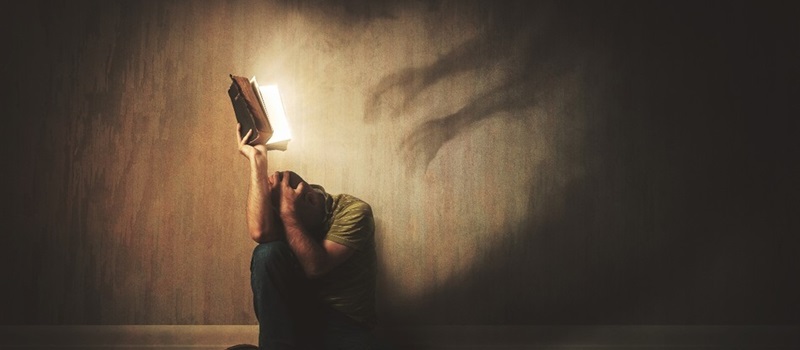 PLEASE READ THIS FIRST: Psalm 59
What do you sense the Lord saying to you in this passage?

"They return at evening, snarling like dogs, and prowl about the city." (Psalm 59:14)
I do not face the same kind of enemies as David, but I do have my own battles.
My 'enemy' is the deceiver, the lying whispers of doubt, discouragement and defeat.
David imagines his enemies as snarling dogs lying in wait, ready to attack.
"Sin is crouching at your door; it desires to have you, but you must rule over it." (Genesis 4:6-7)
"Be alert and of sober mind. Your enemy the devil prowls around like a roaring lion looking for someone to devour." (1 Peter 5:8)
David realizes that he is being attacked, and he resists the attack by clinging to God.
My problem is that I am not always aware that my struggles are a spiritual attack.
The struggles in my mind are spiritual warfare, the enemy snarling against me.
"Resist him, standing firm in the faith, because you know that the family of believers throughout the world is undergoing the same kind of sufferings." (1 Peter 5:9)
All Jesus followers face this struggle; like David we can find support in Jesus.
"You are my strength… you are my fortress, my God on whom I can rely." (Psalm 59:17)
The question for me is: am I running to this fortress when attacked, or trying to go it alone?
PRAYER
Lord, thank you for reminding me to pray when I am under attack. Right now I can sense the prowling beast snarling in my mind; I will sing of your strength!