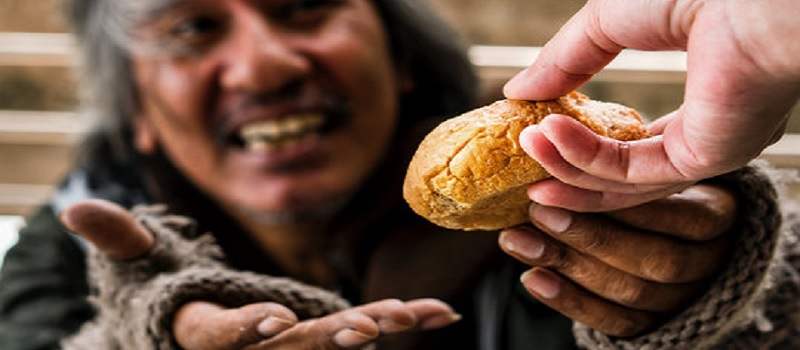 What do you sense the Lord saying to you in this passage?

"Which of you, if your son asks for bread, will give him a stone?" (Matthew 7:9)
Jesus uses the family relationship of love to illustrate God's way.
The 'open door policy' (ask, seek, knock) is an expression of family love.
Made in the image of God, this is how we normally treat our children.
This is how God is with us, and how we are to be with each other.
Every person is a child of God, and therefore our brother or sister.
God does not want anyone in his family hungry, hurt, harassed or helpless.
God feels the pain of a parent when he sees any of his children struggling.
God feels the anger of a parent when it is another of his children causing it.
Jesus as the son of God shows us what love for God and people looks like.
His way of living and loving is what the Law and Prophets is all about.
Treat others as you want to be treated, as loved children of God.
Honour the family by giving, sharing, caring, helping, blessing, serving.
God has offered us the bread of love, and not a stony heart of indifference.
If our God is asking for the bread of love; what will we give in response?
PRAYER
Lord, we are family! God, you, me and everyone else. Help me to stop throwing stones at family, and instead share the bread of love.