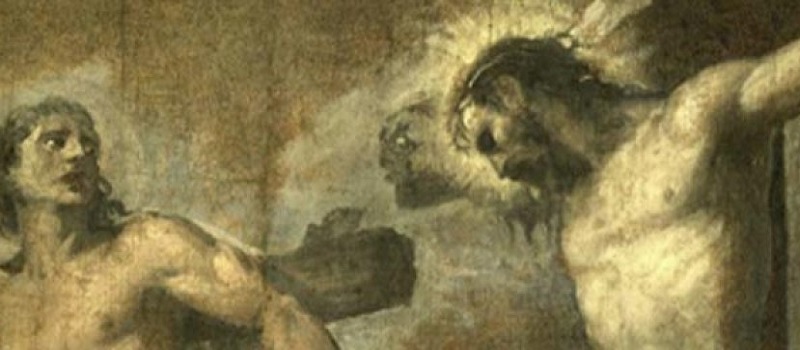 What do you sense the Lord saying to you in this passage?

"Today you will be with me in paradise." (Luke 23:43)
Jesus came as a new Adam to restore God's creation paradise.
By refusing Satan's lies (unlike Adam and Eve), Jesus beats Satan.
He reclaims Adam's position (Genesis 1:26-28), and therefore God's kingdom.
Jesus now reigns over all creation, though Satan is not giving up without a fight.
Jesus assures this criminal that his simple hope in him will be rewarded.
The moment his heart turned toward Jesus, everything changed.
'As of this moment, as far as God is concerned, you are in the kingdom!'
In some ways, nothing changed; he was still suffering and dying.
But from God's perspective, his humble heart qualified him for paradise.
When the man finally opened his eyes after dying, he saw Jesus.
And with Jesus, he saw God; and with God he saw eternity lying before him.
I do not know exactly what happens when we die, but I am sure we will see Jesus.
"I desire to depart and be with Christ, which is better by far!" (Philippians 1:23)
I believe that when I open my eyes, I will see Jesus too… paradise!
PRAYER
Lord, all of us desire paradise, but many of us refuse to let go of the things that hinder paradise. Help us humble ourselves, like this man, to experience paradise gained!